On Monday August 25th, at 6:00 pm PST  (9:00 pm EST) Dr. Suzanne Goh will be participating in a two hour webinar moderated by Chantal Sicile-Kira, hosted by MomsFightingAutism.  To participate in this free interactive webinar, please sign up here:  MomsFightingAutism.com.
Topic:  Getting the most out of brain-based treatments for autism
A wealth of therapies are now available for children with autism. Choosing among them, knowing which to prioritize, and understanding how they may interact can be a challenge for parents. This seminar will present some of the latest neurological research to help guide parents in these important decisions.
Topics that will be covered include:
–       Diagnosis and managment of mitochondrial dysfunction inautism
–       Neurologically-based approaches to behavior and language intervention
Guest Speaker:  Dr. Suzanne Goh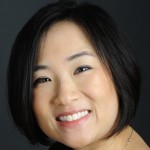 Dr. Suzanne Goh is a board-certified pediatric neurologist with expertise in the evaluation and treatment of children with neurological conditions that impact brain development, cognition, and behavior.
Dr. Goh received her Bachelors of Arts degree, summa cum laude, in History and Science from Harvard University (1993-1997). She went on to attend Oxford University as a Rhodes Scholar (1997-1999). In 2004, she graduated from Harvard Medical School, cum laude. Dr. Goh completed her Pediatrics internship at Massachusetts General Hospital and her Pediatric Neurology residency at University of California San Francisco.
Following a postdoctoral fellowship in the Pediatric Brain Imaging Laboratory at Columbia University, she joined Columbia's faculty as Assistant Professor of Clinical Neurology, with joint appointments in the Departments of Psychiatry and Neurology. At Columbia she also served as Co-Director of the Developmental Neuropsychiatry Clinic for Autism and Related Disorders where she oversaw a multi-disciplinary team of physicians and psychologists specializing in the diagnosis and treatment of children with autism.
Dr. Goh's research has focused on mitochondrial and other metabolic disturbances in autism. She has also conducted brain imaging research to identify differences in brain circuits in children with autism. She has been affiliated as an author or reviewer with several leading neuroscience journals, including Neurology, Annals of Neurology, Pediatric Neurology, & Developmental Medicine & Child Neurology. She has taught at Harvard University, Columbia University, and the University of California San Francisco.
Dr. Goh is co-author of the book Spectacular Bond: Reaching the Child with Autism and ASD Unlocking Language: A Program to Teach Language and Communication. 
For more information go to  Dr. Suzanne Goh's website.
Moderator: Chantal Sicile-Kira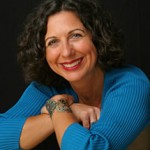 Chantal Sicile-Kira's passion for empowering others, her love of writing and her personal interest in autism has led her to become an award-winning author of five books, speaker, and leader in the field of autism.  Her first award-winning book, Autism Spectrum Disorder, was updated and  published in January 2014. She has been involved with autism spectrum disorders for over 25 years as both a parent and a professional on both sides of the Atlantic. A tireless advocate for those on the autism spectrum, Chantal founded Autism College in order to provide practical information and training  online about autism.