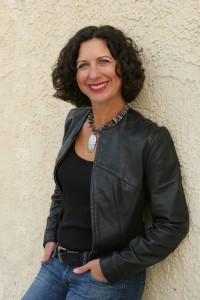 "Chief strategist and leader of the troops" – NPR, in regards to raising her son Jeremy
"If you are accepting of the belief that life can be good even with autism, then your child will think so, too. You are the most important person in your child's life, and you can make them believe that anything is possible."  ― Chantal Sicile-Kira, A Full Life with Autism 
Chantal's passion for empowering others and her personal interest in autism has led her to become an autism consultant, an award-winning author, speaker, and leader in the field of autism, adolescence and transition to adulthood.  She has been involved with autism spectrum disorders for over 25 years as both a parent and a professional on both sides of the Atlantic. A tireless advocate for those on the autism spectrum, Chantal founded Autism College in order to provide consultation services,  practical information and training  online about autism. In 2009, Chantal was appointed by the California Senate Select Committee on Autism & Related Disorders to lead  the South Counties Autism Regional Taskforce as Co-Chair; and in the past served on the Taskforce on Transitional Services & Supports reporting to the California Legislative Blue Ribbon Commission on Autism. Chantal's books are:
Autism Spectrum Disorder: The Complete Guide to Understanding Autism, Revised, January 7, 2014 (Penguin)  This book is an updated edition of her first award-winning book Autism Spectrum Disorders
A Full Life with Autism From Learning to Forming Relationships to Achieving Independence (Macmillan, March 27, 2012)  co-authored with her son Jeremy.
What is Autism?: Understanding Life with Autism or Asperger's (Turner, 2012) reprint of  41 Things to Know about Autism (Turner, 2010)
Autism Life Skills: From Communication and Safety to Self Esteem and More: 10 Essential Abilities Every Child Deserves and Needs to Learn (Penguin, 2008)
Adolescents on the Autism Spectrum: A Parent's Guide to the Cognitive, Social, Physical, and Transition Needs of Teenagers with Autism Spectrum Disorders (2006 San Diego Book Award for "Best in Health/Fitness");
Autism Spectrum Disorders: The Complete Guide to Understanding Autism, Asperger's Syndrome, Pervasive Developmental Disorder, and other ASD's (2005 Autism Society of America's Outstanding Literary Work of the Year, and San Diego Book Award for Best in Health); 

 
Chantal received her BA in Social Ecology from the University of California at Irvine (UCI). Her first practical experience with autism was at Fairview State Hospital, teaching self-help and community living skills to severely developmentally disabled and autistic adolescents in preparation for their de-institutionalization. Then, as a case manager for Orange County Regional Center for the Developmentally Disabled, Chantal provided information and resources to families.
Little did Chantal know that years later, these work experiences would prove invaluable when her son (now a young adult) was born and eventually diagnosed with autism in Paris, France, where the only treatment on offer was psychoanalysis. Chantal's struggle to find appropriate treatment for her son led them to move to England, where they became one of the first families in the UK to run a Lovaas-type (based on applied behavior analysis) home program.
Having been a service provider in California, and then a parent raising her child and dealing with the 'systems' in France, United Kingdom and the United States, gives Chantal a unique and well-rounded perspective few people in this field have. A former researcher on BBC documentaries and a line producer on a TV Series in Paris, Chantal blogs on Huffingtonpost.com, and PsychologyToday.com.  Chantal has been interviewed on  a wide variety of media, including NPR, PBS, The Chicago Tribune, Newsweek and Fox News. Jeremy, Chantal's son, was highlighted in the Newsweek cover story "Growing up with Autism" and featured in the MTV documentary True Life series, in "I Have Autism" which was the recipient of a 2008 Voice Award. His commencement speech (see it here) from Torrey Pines High School was covered by the media. Jeremy is a an artist.  For more information on Jeremy visit Jeremysvision.com.
Chantal has received the following awards:
2016 -The Art of Autism's Hearts & Arts Awards
2013- Jo Pike Believe Award – National Autism Association
2013 – Top Ten Autism Blogger and Social Health-Maker by Sharecare
2013 –  One of Ten Autism Tech Sites recommended by Mashable.com
2012 – Baron Inspiration Award – Vista Del Mar, Los Angeles, CA
2006 – Local Autism Hero Award from  Cure Autism Now (now Autism Speaks)
2006 – San Diego Book Award for "Best in Health/Fitness" for Adolescents on the Autism Spectrum
2005 – Autism Society of America's "Outstanding Literary Work of the Year Award" for Autism Spectrum Disorders
2003 – San Diego Book Award for "Best in Health" for Autism Spectrum Disorders
For more information about Chantal and the services she provides,  contact her.