It's almost the end of  summer and  most parents  are  looking forward to the routine the new school year will provide, and teachers are busy getting classrooms and lessons ready for the new school year.  The start of a new school year can also mean more stress  for all involved – the student, the educator and the parent.  But there are ways to keep stress to a minimum  for a new and hopefully successful new school year.
Autism College hopes to help this year by offering you a one hour free Q & A with Visiting Professor, Dana Pulde, a Special Education Teacher,  moderated by Chantal Sicile-Kira. Both Dana and Chantal are looking forward to answering your questions and giving  tips to educators on how  to prepare the classroom, and to parents on how to prepare yourself and your child for the start of a successful new school year! Whether your child is fully included or in a special day class there are ways to prepare and alleviate some of the stress of the transition from summer to school, especially when there are teachers new to your child or teenager.
Join  Chantal and Dana  for the free interactive Q & A on Thursday, August 16 from 6:00pm to 7:00pm PST (9:00pm to 10:00 EST).
To submit  your questions, go here.
Here is the information for the day of the event:
To call in:
Primary dial in number: (206) 402-0100
Secondary dial in number: (208) 272-9671
Guest pin code: 026332#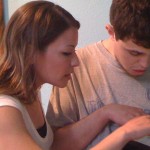 Dana Pulde has been working in the field of special education for a little over a decade.  She began as a paraprofessional working in homes with families using Applied Behavior Analysis to help students with autism.  She resumed her studies to continue her professional growth receiving a moderate/severe teaching credential and masters in autism and she has completed her supervision hours to become a Board Certified Behavior Analyst.  She began her teaching career working at a non-public school serving students with IEPs where she was responsible for developing student programs, creating and implementing Behavior Intervention Plans, Collecting and analyzing data, and creating/modifying materials to meet student needs and support academic growth.  She has continued her career as a supervisor for families of children with special needs by developing home programs and providing ongoing staff and parent training; as a teacher in a public school; and is currently working with an advocate making sure students receive a quality life and education through optimum support and offers of FAPE.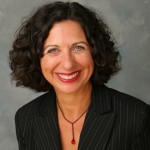 Chantal Sicile-Kira is the founder of AutismCollege.com and the author  of five books on autism, the latest being A Full Life with Autism: From Learning to Forming Relationships to Achieving Independence (co-authored with her son, Jeremy). Chantal's first practical experience with autism was at Fairview State Hospital, teaching self-help and community living skills to severely developmentally disabled and autistic adolescents in preparation for their de-institutionalization.  Chantal has served on  the California Senate Select Committee on Autism & Related Disorders, and was appointed to serve as  Co-Chair, South Counties Autism Regional Taskforce.  Her son, Jeremy,  graduated from high school at age 22 with a 3.78 GPA despite being severely impacted by autism.