As parents and educators of children and teens on the spectrum we have real worries in regards to the safety of our loved ones and students. Here is your opportunity to get some facts and strategies to decrease your worries.
Autism College in partnership with the National Autism Association (NAA) is presenting a series of free on-line conference webinars on Autism Safety and Crisis Prevention.  Topics to be addressed are sexual abuse risk reduction, bullying prevention, suicide risk, wandering, and preventing the use of restraints and seclusion. Don't miss the opportunity to learn how to help support  the emotional and physical health and safety of your loved one affected by autism.
This series of interactive webinars  to be held in February will include presentations by  experts in the field of autism.  For those unable to attend all the webinars, there will be audio files and transcripts available for purchase after the conference. Register here for the conference.
Topics, presenters and schedule  as follows: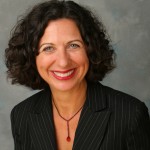 Moderator: Chantal Sicile-Kira, author and founder of AutismCollege.com. The webinars will be interactive.  Attendees will have the opportunity to type in questions pertaining to the topic before and during each webinar. Chantal will introduce each presenter and moderate the Q&A opportunity at the end of each presentation.
Presentation Topic: How can parents reduce the risk of sexual abuse of their children (as adults or children)?
Saturday, February 11, 8:15 PST – 9:45 am PST
This presentation will focus on the basics all parents should know about sexual abuse among individuals on the Autism Spectrum. You know your child. How can you prepare your child for this particular danger? How can you prepare yourself to be not only their educator, but to be a part of an overall strategy to reduce the risk of becoming a victim? This presentation will discuss the basics of being a knowledgeable parent in the area of sexual abuse, including knowing the signs of possible abuse, designing a plan, and developing a protocol to use for all new persons who you will approve or hire to work with your family.

Presenter: Nora Baladerian, Ph.D., is a licensed psychologist in Los Angeles, California, practicing both clinical and forensic psychology . Since 1971, long before the crime victimization field as a whole focused attention on the needs of persons with disabilities, she has specialized in working with individuals with developmental disabilities. With an expertise in serving crime victims with disabilities and people charged with victimless sex crimes, she has successfully rallied victim/witness organization leaders, crime victims rights advocates, social service professionals, forensic psychologists, law enforcement, attorneys, members of the judiciary, and others to take up the cause of ensuring that the needs of society's most vulnerable are not overlooked or otherwise forgotten. In 1986, as a proactive way both to bring together the growing number of those dedicated to this work and promoting greater cross-disciplinary dialog, she began convening national conferences on abuse of individuals with disabilities, hosting the 19th in 2005 with The Arc of Riverside County, and the First Online Professional Conference of its kind that same year. In 2008, the Attorney General of the United States presented her with the National Crime Victims Service Award in recognition of her pioneering efforts on behalf of persons with disabilities and in advancement of the mission of the Office for Victims of Crime of the U.S. Department of Justice.
Presentation Topic: The 3 R's To Bullying Prevention for Students with Autism Spectrum Disorders: Recognize, Respond, and Report
Saturday, February 11, 10:00 – 11:30am PST
Bullying in the United States was once a silent epidemic which was endured by millions of children on a daily basis. The attitude "kids will be kids" was just part of normal childhood development. Today, bullying in schools is being recognized as a national problem for all students including children with autism spectrum disorders (ASD). A report from the Massachusetts Advocates for Children (Ability Path, 2011) found that nearly 88% of individuals with ASD are bullied in school. Dr. Ernsperger will provide research and specific strategies in order for parents and professionals to create a safe educational environment and follow the legal requirements set out by the federal government on bullying prevention for students with disabilities.
Learning Objectives:
Recognize the statistics of bullying
Recognize the warning signs of victims and stereotypes of bullies
Respond to the victims of bullies
Respond to bullies effectively
Teach anti-bullying social skills
Report bullying incidence in school settings

Presenter: Dr. Lori Ernsperger is from Henderson, NV where she is the owner of Autism and Behavioral Consulting. Dr. Lori received her doctorate in Special Education from Indiana University. She has over 25 years of experience working in the public schools as a classroom teacher, administrator, and behavioral consultant. She is also an adjunct professor at St. Petersburg College in Florida. Dr. Ernsperger currently provides staff development and conference workshops to school district personnel and parents.
Her workshops cover the following topics: Managing Problem Behaviors, Implementing Effective Instructional Methods, Designing Appropriate and Functional Data Collection Methods for the Classroom, Practical Strategies for Working with Individuals with Asperger Syndrome, and How to Get Your Kids to Eat. Dr. Ernsperger is the author of: Keys to Success for Teaching Students with Autism and Just Take a Bite: Easy Effective Answers to Food Aversions and Eating Challenges and Girls Under the Umbrella of Autism Spectrum Disorders.
 Presentation Topic: The Problem of Depression and Suicidal Ideation in Autism and Related Disorders
Wednesday, February 15,  6:00-7:30  pm PST
How often do we think it occurs?
How serious is it?
How do we distinguish serious symptoms from everyday frustration?
What are the risk factors? Are they similar to the general population, e.g. depression, loss, and substance use?
What should we look for?  Learning to read the cues.
When should we be very worried? Does the driven quality of those with ASDs make people more at-risk?
What can we do: in everyday life to help prevent depression; when people are sad;
How can we use the mental health system?  Are therapies or medications effective? Are there other ways to address depression in ASD?

Presenter: Dr. Joshua Feder is the Director of the Department of Research in the Graduate School of the Interdisciplinary Council on Developmental and Learning Disorders, and a voluntary assistant professor at UCSD School of Medicine.  Dr. Feder specializes in neurobehavioral medicine and application of DIR/Floortime with families and in schools.  He co-chairs the DIR/Floortime Coalition of California, and co-chairs the South Counties Autism Regional Taskforce (SCART) of the California Senate Select Committee on Autism & Related Disorders. Dr. Feder helped write the American Academy of Child and Adolescent Psychiatry (AACAP) Practice Parameter for Assessment and Treatment of Autism and Related Disorders. He reviews grants for the Organization for Autism Research (OAR) and the National Foundation for Autism Research (NFAR), is a primary clinical investigator for National Institutes of Mental Health (NIMH) and privately funded research in pharmacogenetics with the Child and Adolescent Psychiatric Trials Network (CAPTN).  Dr. Feder serves as medical director for SymPlay developing interactive technology and distance learning systems to support relationship based interventions.  He is involved in advocacy for family choice in evidence-based practice, and he is a frequent commentator and speaker for ValeriesList and for Autism College. Dr. Feder has a full time child and family psychiatric practice in Solana Beach, California.
Presentation Topic:  The Scope of Wandering, Prevention Strategies, and Resources
Saturday, February 18, 8:15 – 9:45 am PST
Incidents of missing children and wandering-related deaths are being reported in the news with frightening frequency. In the last three years, more than 20 individuals with autism have lost their lives due to wandering.  Preliminary data in the first IRB-approved study on autism-related wandering shows that half of children with autism have successfully wandered from adult supervision.  Families cite wandering as the most stressful behavior they face.  Drowning associated with autism elopement is a leading cause of death among children and adults on the autism spectrum. This presentation will discuss the scope of this issue, prevention strategies and provide resources for caregivers to keep their loved ones safe.

Presenter: Wendy Fournier is a founding board member and President of the National Autism Association.  The organization has been instrumental in bringing federal attention to the issue of autism-related wandering.  In 2010, Wendy and NAA Executive Director Lori McIlwain were invited to present on the wandering/elopement issue before the Interagency Autism Coordinating Committee at NIH, where they outlined the need for data collection, medical diagnostic coding, and federal health agency involvement. As a result, the committee has since implemented several of NAA's recommendations. In addition to bringing awareness to the issue, NAA has developed extensive resources for the community including the AWAARE collaboration website and the Big Red Safety Box program.
Presentation Topic:  Preventing and Eliminating the Use of Restraint and Seclusion
Saturday, February 18, 10:00 – 11:30 am PST
The rising tide of Positive Behavior Supports has not lifted all boats, and many students with autism and related disabilities continue to be subjected to the use of restraint, seclusion, and other aversives as part of their education and behavior intervention plans. Successful reforms have taken place in health care settings, in nursing homes, and in programs treating mental illness, but many of our schools have not yet "gotten the word" that these techniques are inherently unsafe and can result in serious injury, psychological trauma, and even death. Evidence clearly shows that restraint and seclusion are not education; they are the failure of education. This webinar will help parents, advocates, and teachers understand how to work together to eliminate these highly dangerous and counterproductive techniques.
Presenter: Pat Amos, M.A., has been an advocate for people with disabilities and their families for over 25 years. She is a founder of Autism Support and Advocacy in Pennsylvania and the Family Alliance to Stop Abuse and Neglect, past president of the Greater Philadelphia Autism Society, a founder and past president of the Autism National Committee, has served as a member of Pennsylvania's Developmental Disabilities Council, and is a Board member of international TASH.  She currently works as an Inclusion Specialist with the Youth Advocate Program's Autism Institute.   Her involvement in the movement to prevent restraint and seclusion is longstanding, and she has worked with the national Alliance for the Prevention of Restraint, Aversive Interventions, and Seclusion (APRAIS) since participating in its founding in 2004.
Register here for the conference.