Join us for a free Q & A with author and parent Ann Palmer on Thursday, November 17 from 6:00 to 8:00 PST. (Sign up for our newsletter to register and we'll send you information about how to ask questions in the newsletter).
Celebrating holidays together is a way that families stay connected and feel supported. Families living with ASD especially need the support and understanding of their extended family members. But family get-togethers, holiday gatherings, or large social events are typically very stressful for a family with a child with ASD. Ms. Palmer will discuss why these events may be difficult and what family members and friends can do to show their support and make the holidays easier for the child with ASD and the parents.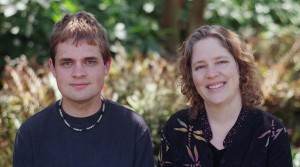 Ann Palmer is the parent of a 28 year old son with autism and has worked in the field for the last 20 years. She was the Parent Support Coordinator for Division TEACCH and the Director of Advocacy and Chapter Support for the Autism Society of North Carolina. She is currently a faculty member of the Carolina Institute on Developmental Disabilities at the University of North Carolina in Chapel Hill.
Ann is the author of three books published by Jessica Kingsley Publishers. Realizing the College Dream with Autism or Asperger Syndrome: A Parent's Guide to Student Success was written about her son's experience at a large state university. Parenting Across the Autism Spectrum: Unexpected Lessons We Have Learned was co-authored with Maureen Morrell and is an excellent resource for parents and family members of newly diagnosed children. Her newest book, A Friend's and Relative's Guide to Supporting the Family with Autism: How Can I Help? will be released in June 2012.