People  often  ask how did I build the character I have to  survive all the challenges I've faced as a parent of a young adult with autism, including 'negotiating' with the systems in place to help us?  The answer is simple: I survived camping.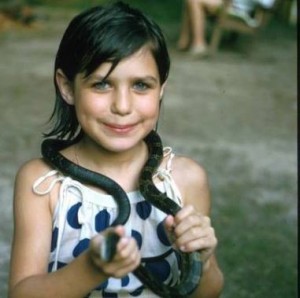 The word 'camping' conjures up different images for everyone. Mention camping to my husband   Daniel –  whose mother was  a  Puerto Rican from Manhattan and his father a Romanian from Detroit-  and here is what he pictures:
A 1960's green station wagon, parked in a rest stop,  close to  flushing toilets, hot running water, and a Greek diner. His mom and sister sleep in the station wagon where the seats have been folded down, a mattress laid on top to make a nice cozy bed with blankets and fluffy pillows. Screens cover the open windows so the bugs can't get in. Daniel and his father sleep in a 4 person tent pitched nearby. In the morning they rise and stretch, refresh themsleves in the cozy warm rest stop bathroom and get dressed. They drive to the closest Greek Diner or Howard Johnson, sit in a booth  and have a nice warm breakfast and fresh coffee.
My parents were French Alpinists before becoming French immigrants on Staten Island. They treked in the Alps carrying what they needed to survive in the wilds and sleeping in two-man  pup tents they had sewn together.  Camping meant battling the elements.
So my visual of camping is somewhat different than my husband's. I see six children covered in soot sharing three small faded old handmade pup tents in a former cow pasture –  evidenced by the cow patties that are left behind – surrounded by woods, 15 miles away from any other humans.
My father was a project manager for a construction firm in New York.  Eventually he was  assigned overseeing the construction of a power plant  in Louisville, Kentucky.  During the school year he commuted back and forth from Staten Island to Kentucky. But during the summer, my parents would pack us all up and take us camping for two months in the Louisville area so that we could be together. For two months each of  three summers, the cow pasture is home.
In the middle of the field is a one room old, rickety wooden shack where maman and papa sleep and where we all take cover during scary lightening and thunderstorms punctuated by torrential downpours of rain which reduces the cow field (and cow patties) to a mud pond. We keep our supplies in the leaky shack  and every other Sunday a rural roman catholic priest comes to celebrate mass for us (now that I think of it, maybe he was giving us last rites).
At a safe distance from the shack and tents is the one-hole wooden outhouse all eight of us share. There are no lights, and when use the outhouse we take a flashlight even in daytime to make sure no snakes are waiting for us in the hole where we sit to do our duty.
There is a large campfire maman uses to cook and heat water  to fulfill the basic needs of eight people, and next to it a picnic table where we eat. The pots on the campfire are old, and dented, stained black from the soot  which emenates from the  campfire which is kept lit 24/7 when it is not raining. Soot from the fire covers everything we have at the campsite. The only running water besides torrential rains is the stream below where my dad takes us frogging on moonlit nights.
The worst part about camping is not the frogging; it's the sleeping in the narrow short pup tent. Every night I crawl in to my side of the tent, the left side, careful not to knock down the short pole in the middle of the tent holding up the ceiling. The tent is very low to the ground and the tent's ceiling at it's highest point is only 12 inches away from my face if I am lying on my back.   As a little girl, I can handle snakes but I absolutely abhor spiders; I have nightmares about them, usually the black widow sort.
Unfortunately, every morning when I wake up, the inside surface of  my tent which I share with one of my sisters,  is full of between 10 to 20 Daddy Long Legged spiders. Up close, these spiders look like one giant eye with  8 skinny, long legs coming out of that eye. Here is my first dilemma every morning upon waking up: I must get out of my sleeping bag in the narrow short tent without touching the canvas siding of the tent, because if I do the spiders will start moving.  And I am certain they will crawl all over me.  The second dilema is deciding: Do I stay face-down  as I carefully crawl out from the tent backwards so I can't see the spiders but I imagine  them jumping on to my back  as I try to leave the tent?  Or do I roll over on to my back and  shuffle out of the tent feet first, with my eyes wide open so I can keep my eyes on the spiders, terrorized that at any moment one or more of them will jump on me?
My siblings, who know about my fear of spiders are relentless. Every morning before eating breakfast we must  air out our sleeping bags and empty the tents. And every morning one of them, ususally my older brother, grabs a spider by one of its legs and chases me around the campsite. I quickly learn to run fast, very fast. Once I am so terrified that I run all the way to the closest dirt road a quarter of a mile away before realizing I am wearing nothing but my big white panties. No matter that there is no one around for miles to see me, I am mortified.
After the spider chase torture ritual every morning, it is time for breakfast cooked over an open fire. If  we are lucky, we have frog legs for breakfast. There is a steep path leading to the stream below, which becomes a mudslide whenever it rains. At the bottom of the path, an old wooden rowboat is tethered to one of the trees that overhangs the river.  The rowboat is so old  that most of the  paint is peeled off, but you can tell that at one time it had been green. The water in the stream is murky and the sun barely ever reaches through the large tree branches that hang over it, tree roots sticking out making perfect resting places for all types of reptiles and insects.
Occasionally, when the moon is bright my dad takes take us 'frogging.' There are parts of frogging I really like: getting into the rowboat at night with the moon shining and fireflys  glowing,  insects buzzing, and feeling like we are going on a real adventure.  What I don't like is the killing the frog bit. The idea behind frogging is to have frog legs for breakfast. As our parents never cease to remind us,
Papa: " Cuisses de grenouilles, Frog legs are an expensive delicacy served in the finest of of restaurants in France. We are so lucky to have all these delicacies hopping around  for free, waiting to be harvested for our dining pleasure."
I never can understand why my friends recoil when I told them about my frogging experience.  I imagine they  haven't had  the good fortune of tasting frog legs cooked over an open campfire.  They didn't know what they are missing.
The oldest four children climb into the rowboat with my dad, and we each have our job to do. Two of us row the creaky old boat, one of us  holds a flashlight and shines it over the river looking for frogs, one of us carries the burlap bag, and my dad holds the pitchfork. The pitchfork is smaller that your regular farmer's pitchfork,   it looks more like  the miniature pitchforks sold with devil's costumers around Halloween. But the prongs on this pitchfork  are real metal, thin and sharp.
Before we get into the rowboat, my siblings and I fight over who gets to do what. Everyone's favorite job is holding the flashlight. It beats bagging the frogs and is less strenuous than rowing. It's dark on the river, with overhanging branches of the trees blocking any moonlight. I like being in control of the flashlight because then I can shine the light  and  actually see – if I want to- all the weird things out there making noises. Whoever controls the flashlight controls what everyone sees because it is pitch black on the river.
We all sit quietly in the rowboat and wait till we hear the croaking  of  frogs and then  I turn the flashlight on the frog and aim the beam  right in  his eyes. The frog is blinded by the light, and he sits frozen, unable to move. My sisters  row the boat closer to the poor frog as I keep the beam of light steadfastedly aimed at the frog's  eyes. Papa lifts the pitchfork up and spears the frog in his belly and my brother quickly moves in with the burlap bag and voila! in the burlap bag he goes! We always catch at least a dozen, we are 8 people and a pair of of frog legs  does not provide much nourishment – as delicacies rarely do.
Yes indeed, camping is good training for facing your demons.